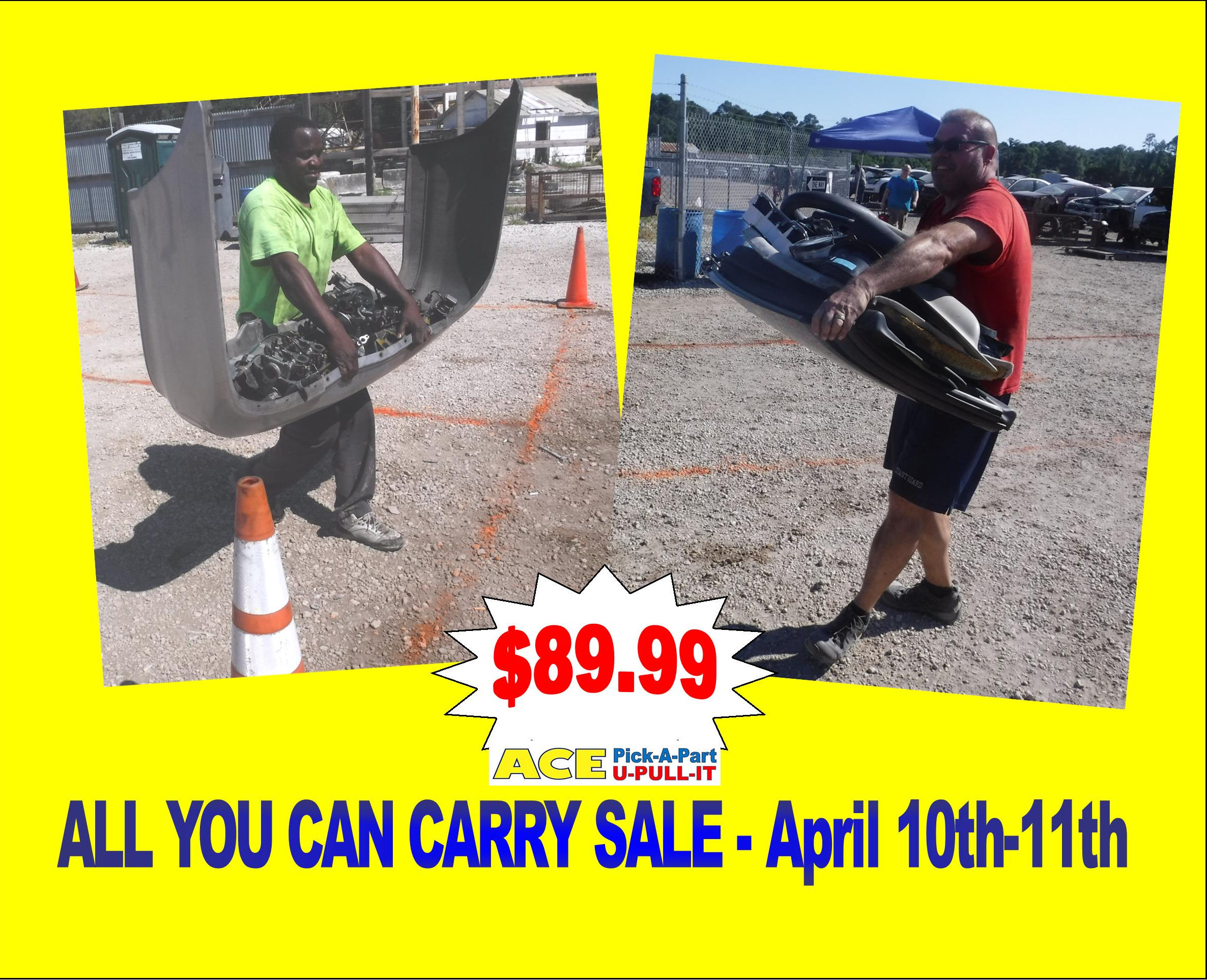 ACE's ALL You can Carry Sale is Back! Saturday & Sunday (4/10-4/11)
$89.99 Gets you all you can carry.
Carry a little, or carry alot and save a ton at ACE
Parts must be hand carried from start to finish line.
No carrying aids may be used, including but not limited to, bags, hand trucks, rope, straps, wires or wheelbarrows.
Batteries, Tires and Wheels are excluded from the sale.
Limit of two of any single type of part.
All parts are sold "AS IS" for this event.
No Guarantees or Exchanges.
Store Credits may not be used for the sale
Contact Staff for final decision on any questions
We appreciate your business.