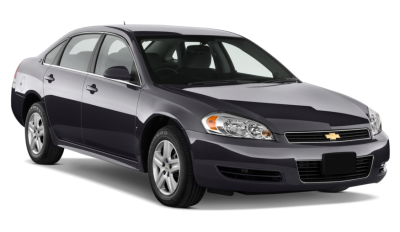 Ace Wants To Buy Your Junk Car!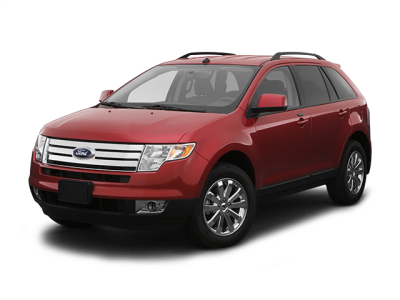 Find Us
9152 N. Main Street
Jacksonville FL, 32218
Hours
Winter Hours (Start November 6th)
Monday-Sunday 8:00am-5:00pm
Admission Gate closes AT 4:30PM

Closed -New Year's Day, Easter, Thanksgiving,
Christmas Eve & Christmas Day

Contact Info
904-765-5507
contact@acepickapart.com
How We Work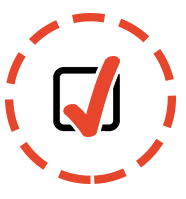 If you're looking to sell your car instantly, we can help! Simply fill out our easy, intuitive questionnaire and you'll have an offer for your vehicle within minutes. If you choose to accept, we'll buy your car and get it scheduled for pickup. We'll cut you a check right on the spot and take the car away.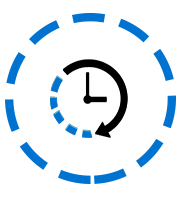 If you're looking to sell your car instantly, we can help! Simply fill out our easy, intuitive questionnaire and you'll have an offer for your vehicle within minutes. If you choose to accept, we'll buy your car and get it scheduled for pickup. We'll cut you a check right on the spot and take the car away.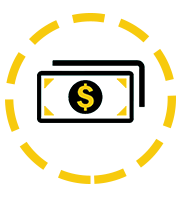 If you accept our instant offer, you'll be paid for your car or truck at the time of pickup. One of our friendly carriers will write you a check and haul the vehicle away. Towing and removal is always free and there are no hidden fees or charges. The amount you accept is the amount you'll receive.
We will buy your car!
1. TELL US ABOUT THE CAR YOU WANT TO SELL
To make an offer we'll need to collect some basic details about you and your vehicle. Start with telling us the exact year, make, model. Next, we'll ask which zipcode your vehicle is located and whether you have the title for the vehicle. Finally, describe the condition of the vehicle. Does the engine start and drive? Does it have body damage? We buy cars in almost all conditions, whether they're wrecked or broken. Answering honestly and accurately will avoid any conflicts or disputes at the time of pickup.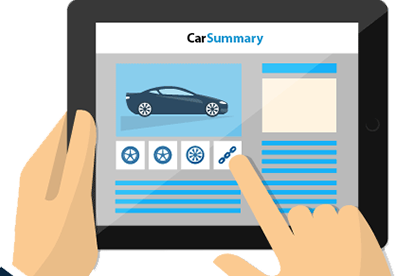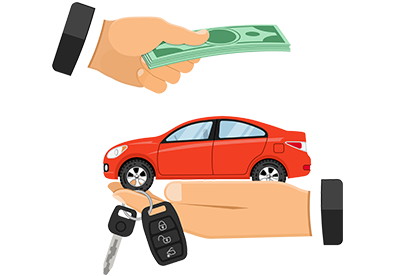 2. Accept our instant offer
If you like the offer we give you, simply click "Accept" to get started with the pickup process. We'll need to collect some additional information like the name(s) and phone numbers of the owner, the location where we can pick the vehicle up, and verify condition and ownership documents. Once we receive the required info we'll submit your vehicle to our local carrier for scheduling. We will give you a choice of available pickup times including weekends.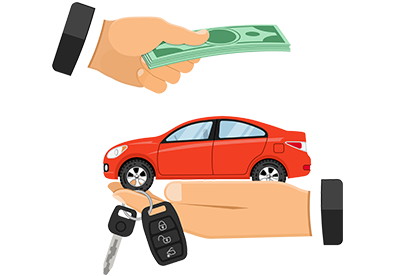 3. We'll pick it up and pay
When our carrier arrives to pick up your vehicle they'll do a quick inspection to make sure the condition matches what was stated. If everything looks good they'll hand over your check in exchange for your keys, title (if applicable), and vehicle. The carrier will load your car on the truck and tow it away, it's as easy as that! All of our carriers are vetted to make sure they're legit. Our service is fast, easy, and much safer than selling your car to a stranger from an internet classifieds site.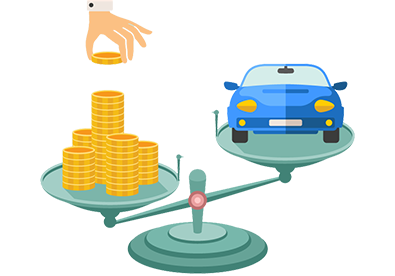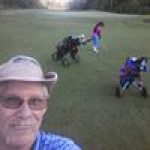 "Great folks, had what I needed and didn't charge an arm and a leg… thanks guys, will be a repeat customer."
Rick Daniels
Lives in Middleburg, Florida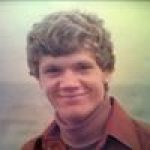 "Well organized, good selection, fair prices, adds and rotates inventory regularly, and the online app makes finding vehicles easy."
Robert Grady
Lives in Bryceville, Florida
Who We Are
Ace Pick A Part is Jacksonville's Largest Self-Service "U Pull It" Used Auto and Truck Part Facility, family owned and operated since 1986.
We have a superyard, on over 25+ Acres with 3000+ Cars, Trucks, Suvs and Vans
Getting great parts is Easy! Ace buys thousands of vehicles, process the vehicles, puts out the complete vehicle into our state of the art recycling center. You come in, go pull it, and pick your parts at Ace Pick A Part for the lowest prices in town.
Ace Pick A Part is Jacksonville's #1 Junk Car Buyer. Cash in today if you want to sell a junk car, suv, truck or van, we buy junk cars.  No Title? Lein? Unwanted? NO PROBLEM! Junk it with us! We pick up your old car up fast and free of charge, pay you on the spot, tow it away and professionally handle all paperwork. We are a licensed salvage dealer by the State of Florida. We service all of Jacksonville, Jacksonville Beach, Orange Park, and parts of Clay and Nassau Counties.
Read More
Frequently Asked Questions
We've compiled a list of some of the most common questions we receive on a daily basis. If your specific question is not answered here, feel free to reach out to us and we'll be happy to answer for you!
Can I sell my car without the title?
Yes! We can buy most cars without titles. It depends on a few different things like the age of your vehicle, and what other documentation you may have available. You will need a valid photo ID. Sometimes additional documents will need to be signed. We cannot purchase abandoned vehicles or vehicles that have recent active liens. Towing or impound fees need to be paid off before pickup.
When can you pick up my car? I need it gone today!
Ace Pick A Part makes every effort to be or work with the fastest and best junk car buyers in your area. Once we collect all the required information (and photos in some cases), we will reach out to you to schedule an exact day and time for pickup. We respond quickly to most requests.. With that said, most of our pickups happen within a few hours and many even happen on the same day as submission.
Are there any hidden fees, or will you change your price when you arrive?
Never! We know there are a lot of other junk car buyers out there who will try and do what's called a bait-and-switch, where they offer you one amount online or on the phone and then try and change it when they arrive. This has unfortunately given our industry a bad name. When you sell your car to Ace Pick A Part you can be sure that the offer you accept online is the amount you will be paid, guaranteed. It is, however, important that you accurately and honestly describe your vehicle as our junk car removal team will inspect the vehicle before towing it away.
How are your offers calculated? Why is mine so low?
Our offers are calculated in real time based on a large number of market forces such as recent sale and auction prices, prices of raw scrap metal, current buyer inventory, distance from your location to the buyer's facility, and more. Our prices always include the cost of towing, which can sometimes be more than the value of the vehicle itself. Our offers fluctuate constantly and we cannot lock in any specific price until an offer is accepted and the required information is provided.
Text "PARTS" to 877-930-7425 to get text notifications
By signing up you are signing up to receive automated text alerts and marketing calls from an autodialer system or live person. Consent to receive automated text alerts and marketing calls not required for purchase. Approx 9 msgs./mo Msg & Data Rates may Apply. Reply HELP for HELP, STOP ALL to cancel. ts&Cs / Privacy Policy https://client.texnrewards.net/terms_of_use.asp
Get Notices on Sales, Specials and More.